Hello everyone! Ricardo and his family are on holiday, so I've taken back over the weekly update today. It has been a busy time for our church with many members dealing with deaths and illness in their families. Thank you for continuing to uphold each other in your prayers.
I really enjoyed preaching from 2 Samuel 10 last week, teaching Deuteronomy 6 on Wednesday night, and I'm looking forward to preaching on 2 Samuel 11 tomorrow.
Today, Jeff Bryan and I are talking some of the youth people to a youth rally at Brimpton Baptist near Reading. Please pray for God to bless our travels and to continue working in the hearts and lives of our young people. Also, we have a special events coming up on Sunday, June 5th which I will detail below.
Jubilee Lunch – Next Sunday!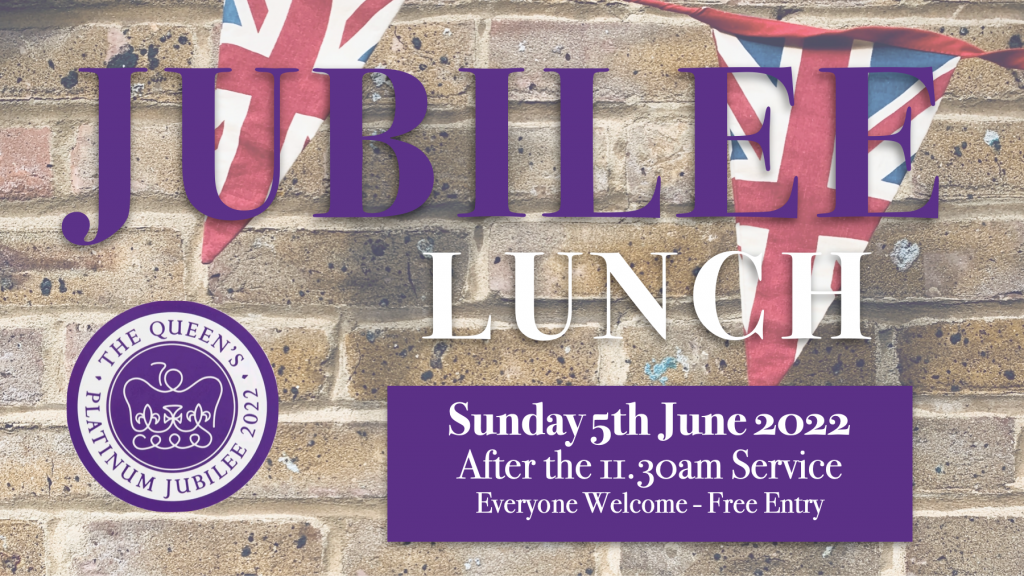 Our Queen is celebrating her Platinum Jubilee. On Sunday, 5th June, we will celebrate this event and honour her with a special service followed by a British Lunch of sandwiches, scones, tea, cake, and other things all British people love from all around the world!
Please make plans to join us and bring along some lunch to eat and to share with friends and members of our community that Sunday!
Have a blessed weekend and look forward to seeing you all tomorrow!
– Travis