I'm filling in for Ricardo this week as he is away in Sunderland visiting family. It was a blessing to participate in his ordination service along with another fine young man named David Boreland. The ordination was at Bethesda Free Church, the church they are both from. It was a blessing to renew fellowship with many friends there. Below are a few photos and a link to the service recording.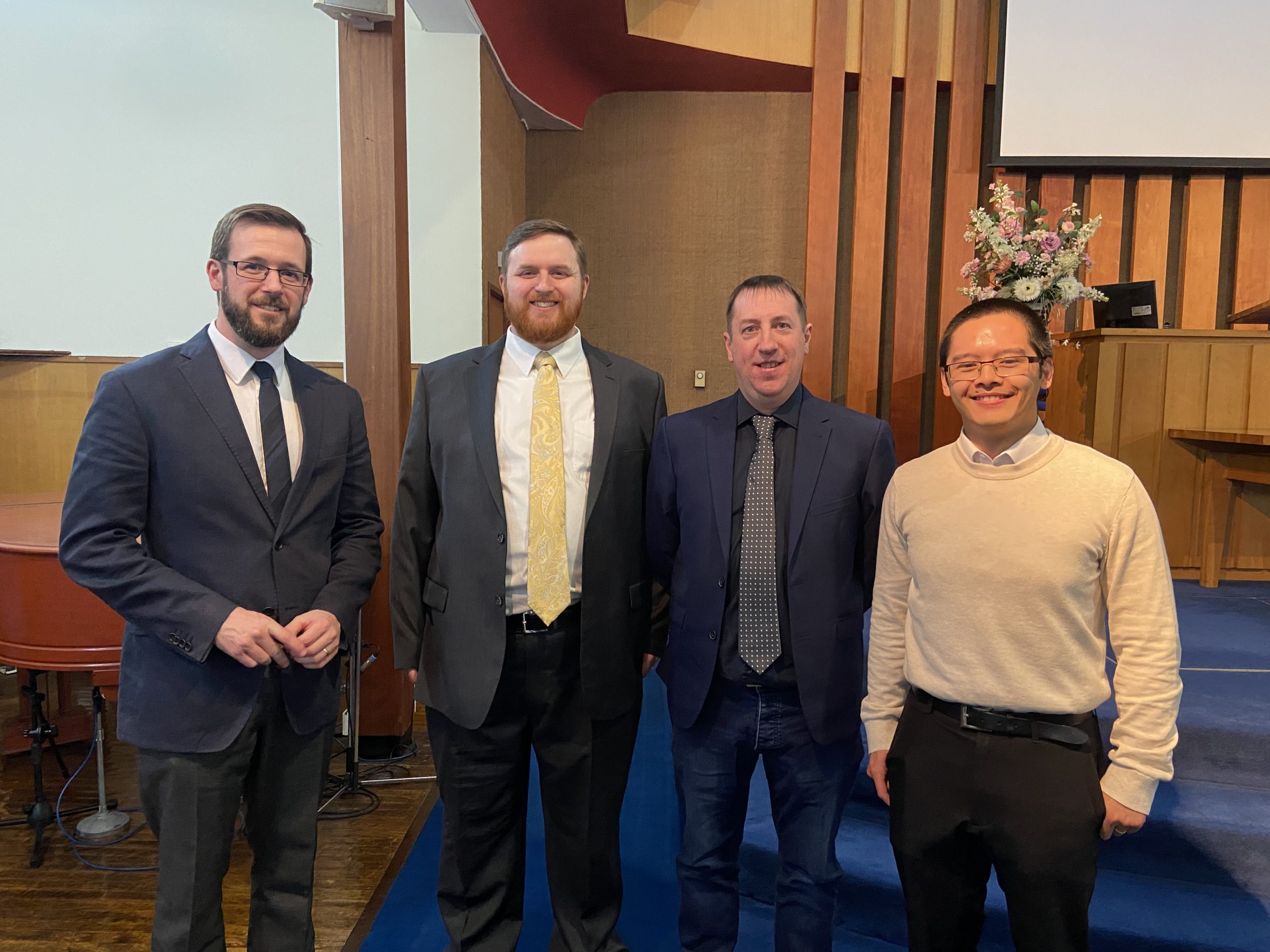 This Saturday, we have Bible institute and outreach. This Sunday, we are back in the book of 2 Samuel. We will also have the Lord's Supper in the morning service.
Notices & Upcoming Events
Lord's Supper – 13th March
Bring & Share – 20th March
Deacon Ordination – 20th March
Easter Events – 15th-17th April
Prayer Week – 9th-13th May
Missions Conference – 14th-15th May
Members' Meeting – 29th May
Many blessings!
– Travis