Sunday Small Groups
Sundays 10.30am
Every Sunday begins with small group Bible studies for adults and young people and Sunday school classes for children. These groups provide an opportunity to discuss God's Word and connect with other believers who are in a similar stage of life.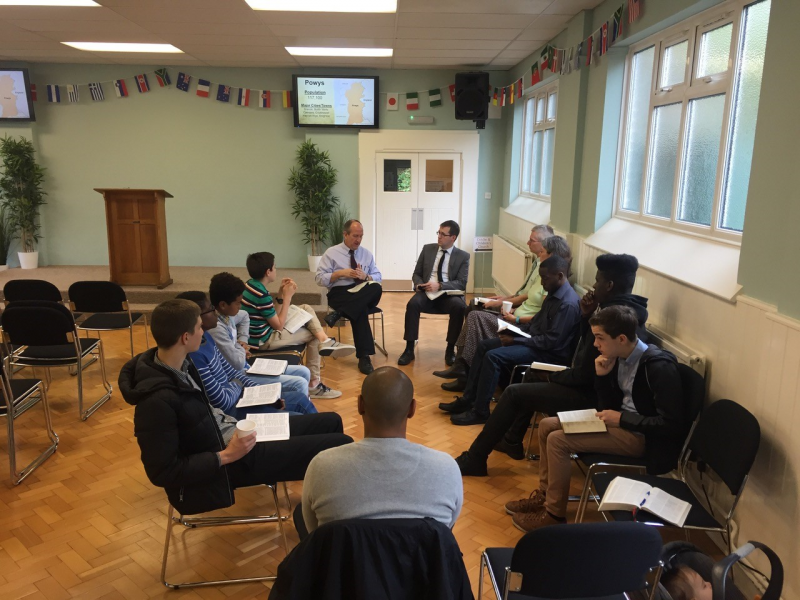 Sunday Services
11.30am & 1.00pm
After the small group studies, we have our main worship service where we praise the Lord through song, testimony, giving, and preaching. The main focus of this service and the afternoon teaching time is the exposition of the Word of God. During the morning service, crèche facilities are available for parents with children 5 years of age and younger to use if their children need it.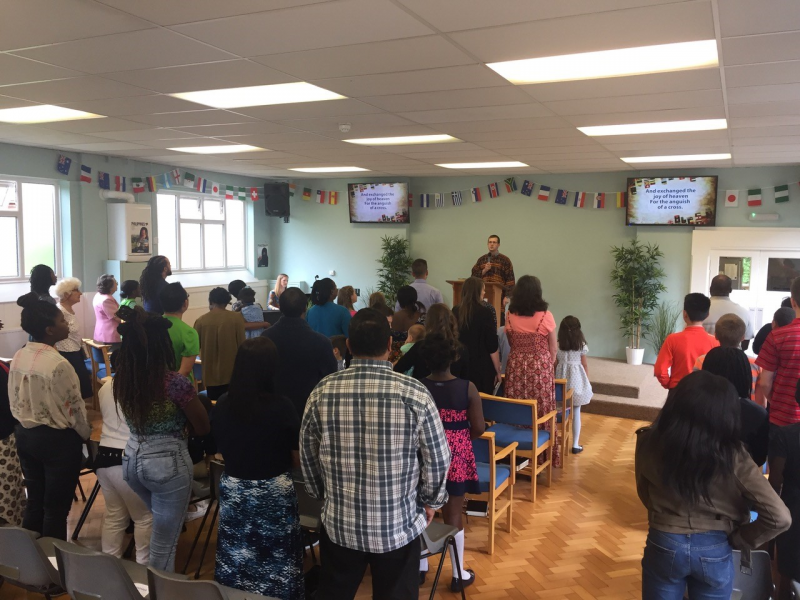 Midweek Bible Study
Wednesdays 7.00pm
The midweek Bible study is for all ages, and includes a time of prayer/praise followed by a more informal Bible study. This is another opportunity for the church to assemble for corporate prayer, praise, and exhortation from God's Word.
Teacher & Volunteer Training
1st Sunday 9.45am 
Each person who believes on Christ is gifted by the Spirit of God for ministry. In order to better equip those who desire to teach or volunteer in and through our church, we have a monthly teacher and volunteer training time, usually on the first Sunday of the month at 9.45am.
Bring & Share Lunch
Third Sunday Afternoon
On the third Sunday of most months, we have a Bring and Share lunch where everyone brings some food  to eat and to share. This is a great time to fellowship together with other believers, around a meal.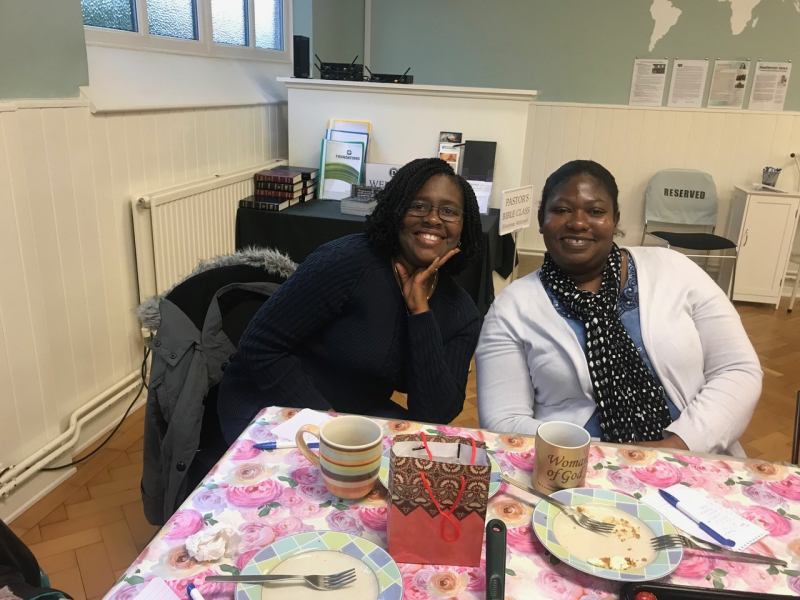 Special Events
Throughout the year, we have other church and community events such as Communion services, Baptism services, men and ladies events, youth events, children's events, mission weekends, couples and family weekends, Q & A sessions, community BBQs, etc. More information about church events can be found on our website at www.downhambaptist.org